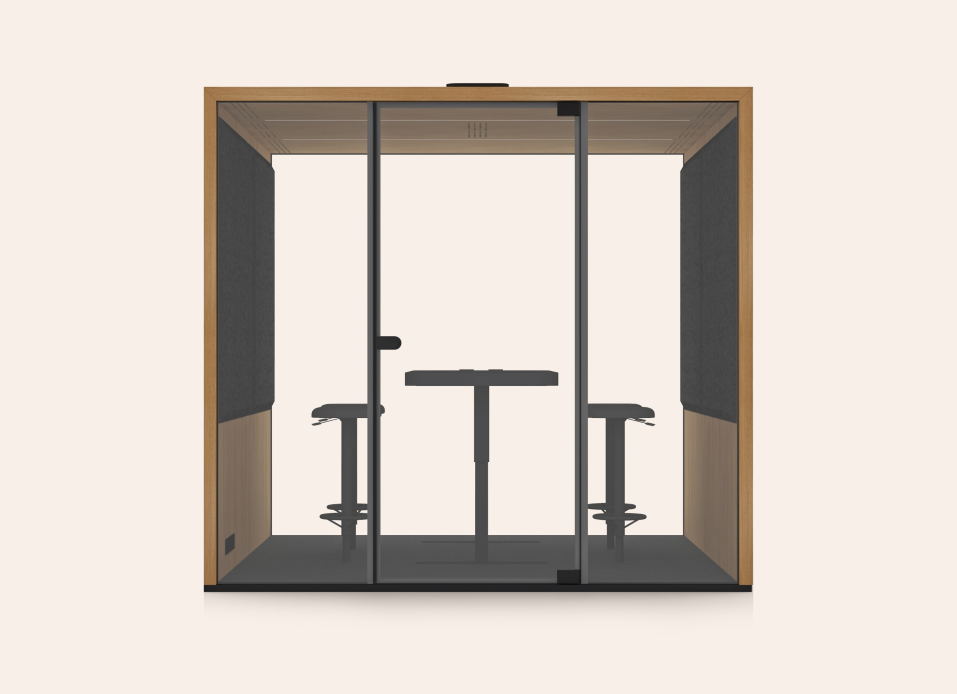 Office Pods
Office Pods are extremely versatile structures that are used for various different purposes, mostly in office environments, but their functionality can be extended to residential and other commercial spheres. Though Office Pods are available in a myriad of shapes, finishes, colors and sizes, they sit within four main categories: single occupancy phone booths and work pods, meeting pods and meeting booths. The function of each category is hinted at in their name, but they can be used for similar purposes equally, for example a phone booth and a work pod can both be used for phone calls or longer, common office work. Meeting Pods are used for team meetings, and are fully enclosed units that provide complete privacy while Meeting Booths are open and semi-open pods, also for team meetings but without isolating users from their surroundings.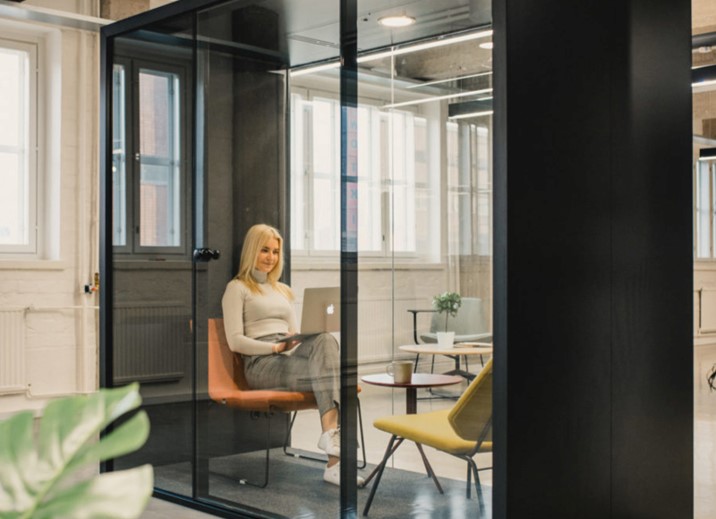 After purpose, the next characteristic to consider when thinking of acquiring an Office Pod is size. Office Pods are indeed available in a variety of sizes, phone booths are pods with the smallest footprint, but within this category there are various models available with different sizes. Work Pods are generally larger than phone booths, but still small enough to fit into most spaces. On the other hand, Meeting Pods and Booths come in many different sizes, from small two-person pods, to large units that can fit over 10 people at one time. 
Whatever the purpose and size of your preferred Office Pods, they are available in a variety of finishes and colors. From melamine finishes in a range of colors, from neutral to funky, to real wood finishes for a more natural look. With a variety of looks available, even the most demanding interior designer can find the ideal Office Pod to complement or revamp any space. Similarly, Office Pods also offer a great variety of equipment and accessories available, from lights, ventilation and power connections to fitted furniture, including the popular height adjustable desks. Office Pods also offer different levels of acoustic performance thanks to the quality of the sound absorbing materials used in their construction. All in all Office Pods offer a solution to the lack of private spaces in open-plan spaces, and they do so with a wide range of options on offer. With all the variety available you are bound to find the best Office Pods for your office, commercial unit and/or your own home.