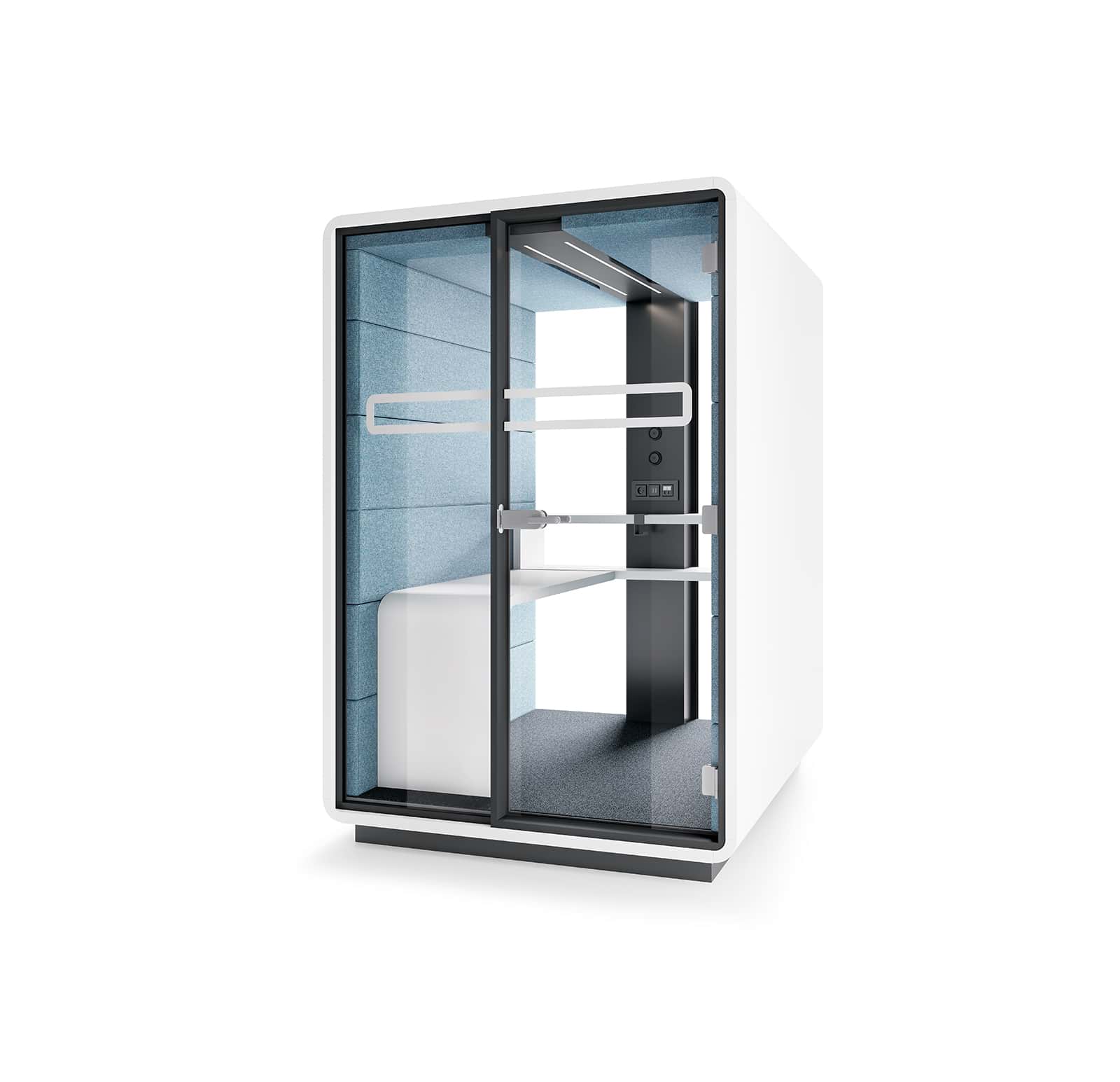 Pods with Desks
Create a productive and private working space for your team 
Most people are familiar with the hustle and bustle of office life. While open-plan offices offer a more collaborative team environment, they can also cause a lot of unwanted noise and reduce productivity.
Office pods are a welcome solution for businesses, as they provide a quiet atmosphere for team members that want to block our noise and focus on their duties in a private space.
In simple terms, an office pod is a room within another room fully enclosed, usually constructed with sound-absorbing materials that help keep noises out while keeping conversations inside private and confidential.
As well as being private, our office pods cover the basic needs of users, including lighting, power and data sockets, office chairs, and ventilation systems.
Showing 1–16 of 21 results
Why is an office pod beneficial?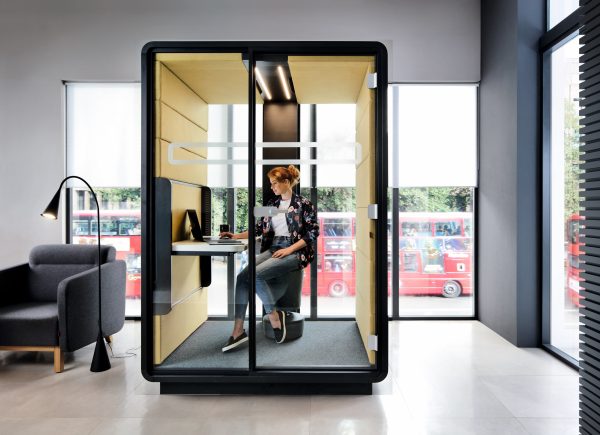 Office pods are a great way to create a private space in an open office. They provide a physical barrier between team members and reduce distractions, which is vital for some employees.
Individuals with ADHD, autism and sensory disorders might find working in a traditional office environment difficult. Pods will absorb noise and improve focus, ensuring the team meets its goals on time.
They also provide a personal space for team members to store their belongings and get some peace and quiet when they feel stressed.
Perhaps most importantly, these pods ensure your team members have a choice, which is always beneficial when you want to encourage loyalty and boost retention rates.
Office pods for general work
Some employees prefer working in a quiet environment, and these pods are a great solution. Available in different sizes, they have all the features you'd expect, including a desk, sitting area, connectivity, and ventilation.
Whether you're looking for a small working space for individual employees or a twin-pod that accommodates two team members, we have some excellent solutions available.
These structures allow natural light into the pod and perform well as acoustic pods, ensuring a distraction-free workspace.
Private meeting pods with office chairs
Holding performance reviews or disciplinary meetings in an open office isn't good for employee morale, and many would feel it's unprofessional. Our office pods, including desks, chairs, and acoustic features, are ideal for private and team meetings.
We also have a large selection of sizes and finish options available, so you can customize the color of the furniture to fit with the rest of your office.
High-quality pods at an affordable price
No company should have to pay a fortune for their office pods, which is why we go out of our way to give you great deals. With lighting, ventilation, and furniture included and easy installation, we make it easy for you to equip your office without busting your budget.
Need some help? We're always available
With a selection of pods, including meeting pods, phone booths, and workspaces, we're confident you'll find everything you need at My Office Pod. All you need to do is browse the website and choose your pod with customization features.
If you'd like some support or have questions, please don't hesitate to contact our friendly team. We're always available to offer advice.