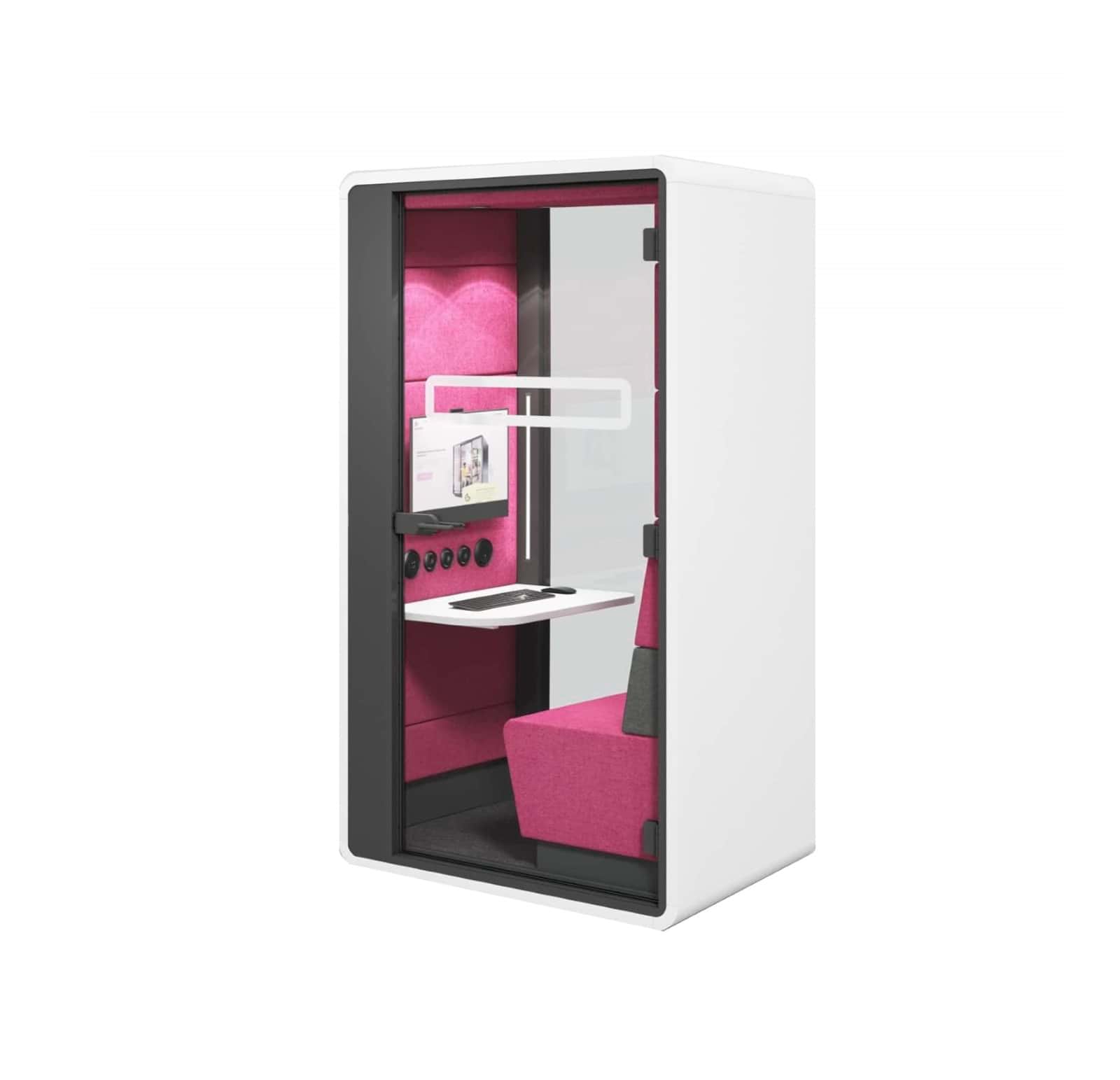 Call Pods
Call Pods are undoubtedly the product of the rising popularity of video calls as the preferred way of communication between colleagues from all over the world. This is clearly exemplified by the significant growth in corporations such as Zoom, which reached an average of 350 million daily meetings in 2020. Zoom is understandably popular, as it allows workers at different locations to connect with one another without having to invest time and money in costly and time consuming business trips. Though this kind of communication can really make a difference to teamwork and collaboration, making video calls can be disruptive in open plan offices, where the noise of multiple people engaging in video calls can seriously break concentration and bring performance levels down. Similarly, it can be difficult to have professional zoom calls, when the noises from nearby colleagues and passer-by people can make it impossible to come across as professional during zoom meetings.
Showing 1–16 of 21 results
Call Pods solve all these issues, they are fully enclosed and built with high performing acoustic materials that make sure conversations inside the pod are kept private and confidential, thereby minimizing distractions in the wider open plan office. On top of sound absorbing materials, Call Pods are also fully equipped with LED lights, ventilation system, as well as power and data connection points. All of these features provide a well lightened, comfortable and fresh space where to have professional Zoom calls, no matter how long these meetings are. Similar to other kind of pods, Call Pods are highly flexible units as they are available in a variety of finishes, sizes and shapes, that provide a myriad of options to please even the most discerning tastes. Call Pods are undoubtedly the perfect, modern day solution to add private and quiet spaces where to carry out the all too popular and convenient Zoom calls.