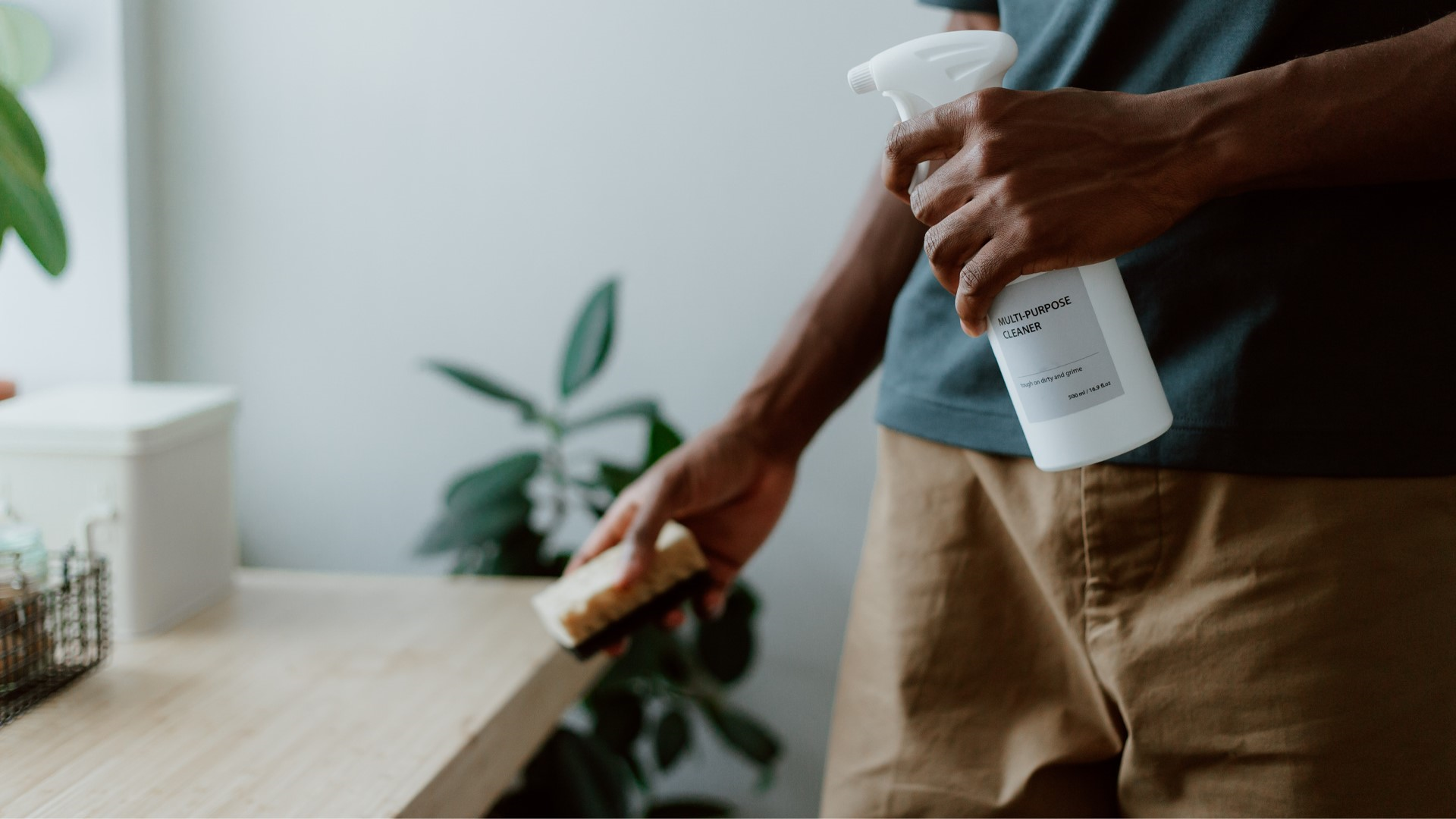 To keep your office pods and meeting booths clean and presentable, regular maintenance of all elements of the pods should be carried out. High-touch surfaces such as light switches, tables, doorknobs, and handles should not only be cleaned but also disinfected on a regular basis to prevent cross-contamination of germs. Although some pods have anti-virus coating and protection on surfaces and fabrics, it is good business practice to have a maintenance schedule in place to keep the pods in tip-top shape.
Fabric Wall panels
Fabric wall panels have many benefits, but the main task of acoustic wall panels within the pods is to abate sound and allow private conversations away from the entire office. The working environment can become noisy and distracting, so keeping the internal wall panels of the office pods in tip-top shape should be a priority. The fabric wall panels can be kept clean by light hoovering to maintain the acoustic properties. Spot treatments can be made with water and a damp cloth for gentle removal.
Sofas and Seating
Soft furnishings inside the Phone Booths and Meeting Pods should be maintained to keep a clean and hygienic appearance. Marks can be spot treated by dabbing water on the fabric as soon as the stain appears. Regular vacuuming will keep the fabric looking fresh and clean. If seating incorporates storage space, vacuuming and cleaning the space with damp cloth should keep dust at bay
Pod Glass Windows and Doors
Whether you have a larger pod used as a break room or conference area or single pods with less glass, glazed panels can quickly collect prints and germs from traffic in the open office. As with all glazing, cleaning with appropriate glass cleaning products should be carried out on a regular basis. Glass panels and doors inside and outside the pod should be cleaned with a soft cloth or shimmy to maintain cleanliness.
Ventilation
The majority of office pods have a ventilation system installed to ensure fresh air circulation inside the pods. A comfortable air temperature can increase productivity and ensure employees experience an appropriate environment. Ventilation inlets should be vacuumed around 2-3 times a year to keep dust out and maintain the health of the air circulation in the pods.
Carpets
Office Pods can have a carpeted floor along with walls to enhance the overall soundproofing. Carpeted floors are not only functional acoustically but also add to the overall aesthetic. Companies can keep your room and carpets clean and dirt-free with regular hoovering. Spot marks should be cleaned with carpet cleaner and removed right away.
External Frame
There are a myriad of different styles and materials used for Office Pod exteriors. Companies can create bespoke outer customization or lean toward a more natural office design when selecting pods. The external frame and fixings should be wiped down with a soapy cloth to remove grease and dirt. After cleaning, the moisture should be wiped away with a dry cloth.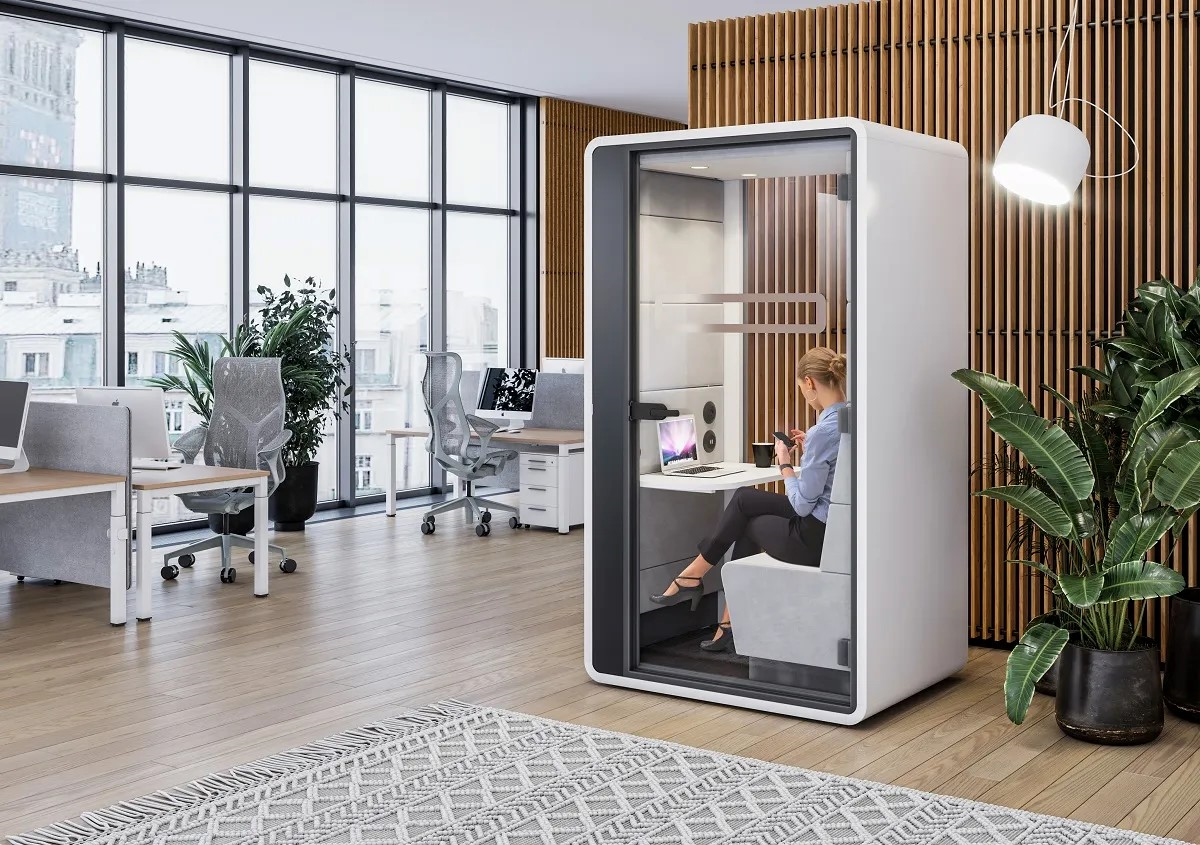 Office Pod Furniture
The furniture options inside the pods are endless and depend on the space available. If there are desks, chairs, or a small shelf featured in the pods, whether fixed or height-adjustable sit-stand desks, these also need to be maintained to keep them in good working order. Tables and surfaces should be cleaned with a damp cloth to remove grease and everyday spills.
Pods & Phone Calls
Businesses and clients using office pods exclusively for phone calls and video conferencing can experience heavy traffic throughout the day. Pods need to be maintained on a daily basis to keep the pods hygienic and clean, preventing the spread of germs and viruses.
Maintaining Office Space Hygiene
Overall, to ensure that the highest standards of office cleanliness is always maintained, booths should be cleaned on a daily basis and incorporated into the workplace cleaning schedule. Along with individual employee chair and desk options, acoustic solutions are now an integral part of the office space.