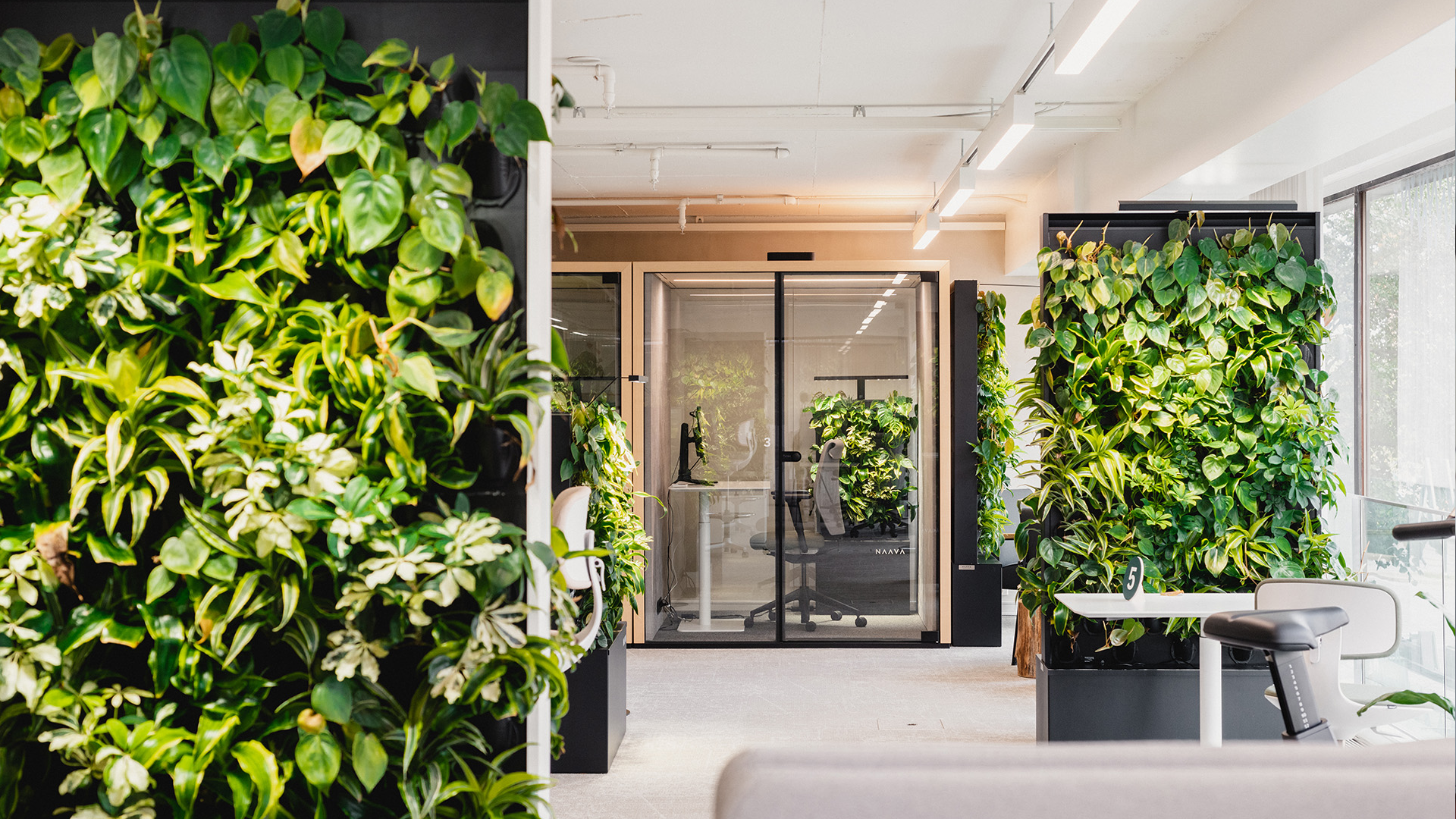 Enhance your workday with flexible and private office spaces. Make the switch between group collaboration and individual focus seamless. Discover an easy way to create something to give people the privacy they crave without the hassle of construction. Escape the noise, light, and distractions of your work environment with our sleek and portable stand-alone spaces. Designed to fit in any office design or small footprint, these spaces provide a quiet oasis where you can focus without disturbing your colleagues.
Office Pods Location
When choosing a booth for furniture for your office, it's important to take the space it will occupy into consideration. Will the booth fit in the allocated area of open office space, or will it feel cramped and out of place? And how will it be positioned within the available space? Will it be a statement piece in the center of the room or tucked away in a corner?
Choosing the perfect pod depends on the size of the surrounding area. If there are different needs among the users, but only one pod can be chosen per small space, go for the bigger and more adaptable option. Consider if the pod needs to be movable within a flexible office environment. Does it have wheels, or can it accommodate a pallet jack? Can it smoothly pass through standard doorways without requiring disassembly? These are important questions to ponder to ensure that your booth design seamlessly integrates into your office space while also serving its intended purpose. So don't rush into a decision without thoughtful consideration of all these factors.
Ensuring space and utilities for the pods is crucial. Will the pods require power? Most pods come with a standard power socket, but consider the distance to the meeting room and the nearest outlet. If internet access is needed, your workplace or IT department may have to set up cables. Keep in mind that some pods can weaken wireless signals, so check the strength of the signal at the location. Convenience is key for the pods. For instance, if employees use them for phone calls or video chats, the pods should be near their regular work area. Place phone booths as close to employees' workstations as possible for quick access when a call comes in.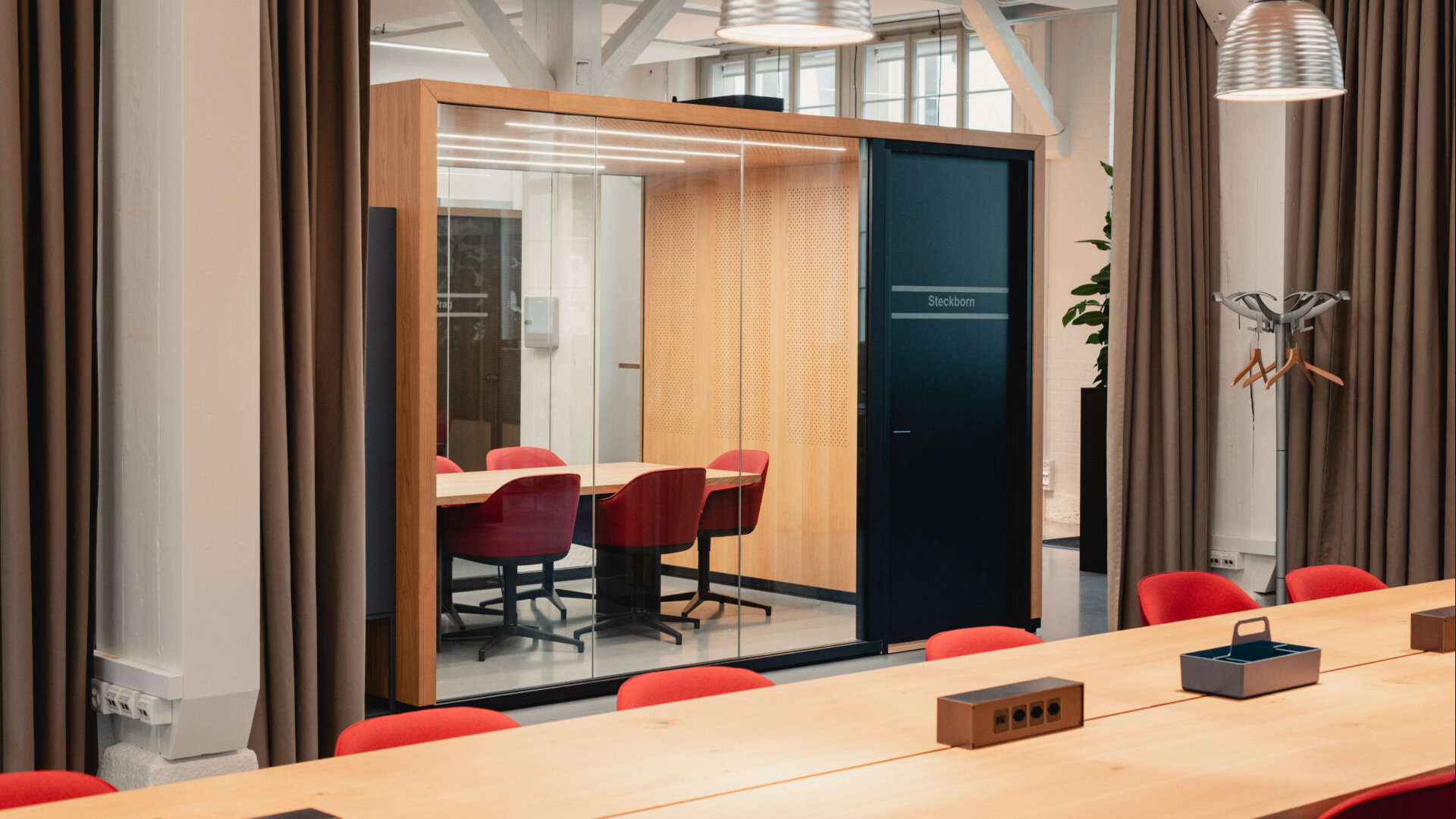 Office Space Variation
Introducing a world of pods tailored to your own workplace needs. No more one-size-fits-all workplace solutions, because we understand that each workday demands different modes of productivity. My Office Pod's range of pods comes in various sizes to cater to your preferences, whether it's for private conversations or seamless group collaboration. From phone booths for confidential discussions to spacious pods that ensure everyone's comfort, we have you covered. Say goodbye to interruptions and hello to efficient work environments.
Creating A Unique Office Environment
The existing structure and layout of your office spaces will be a major factor in achieving your overall look. The natural light and open space will play an important part in your office design; the features of the building and interior design of furniture, as well as the environment, will also come into play. For a productive and creative work environment in open-plan offices or home offices for remote workers, office pods can act as quiet spaces, break rooms, and, of course, a meeting space that does not require planning permission. Office Pod bespoke design and customization is also a key feature, which can enhance brand colors and complement the company's identity.
Along with pods, key elements to incorporate into office design are some of the following: Living walls and potted plants bring nature closer to the office with the added health benefits of plant life. Natural materials such as timber, stone, and metal can also be used to create a peaceful, calm work environment. Soft furnishings are also becoming increasingly common, including cushions, throws, and soft seating. Many offices report positive effects and increased well-being from working in vibrant workplaces that encourage and display creativity. Open-plan offices can be quite bland and shell-like, so introducing wall art and acoustic panels into office space not only aids soundproofing but also lifts the aesthetic. Companies and clients working in a business setting are investing in creating a dynamic workplace for employees. Offices are no longer desks and chairs placed sporadically in an office setting. Companies are increasingly looking for an improved workspace that not only boosts productivity and incorporates the best of technology, but they also want a workplace that is welcoming and helps with the well-being of their employees.