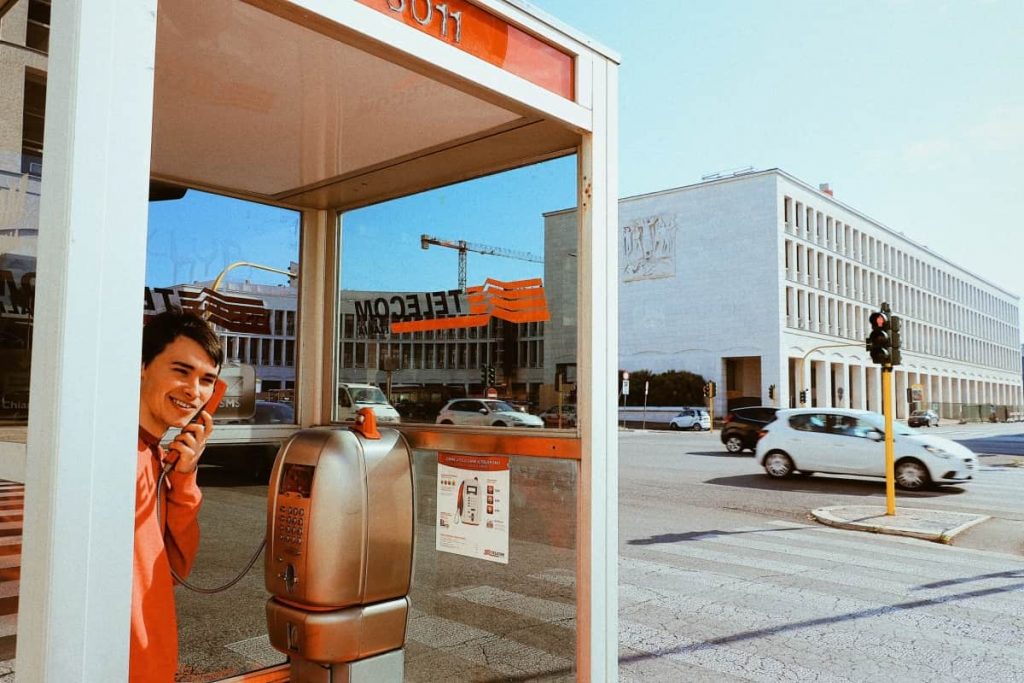 What do we call it?
In the history of the phone booth a few different names have been used to identify it: telephone booth, phone kiosk, phone box, payphone, call box etc.. The former examples being used mainly in the United States and 'phone box' throughout the Commonwealth. As a term describing it as a piece of office furniture, 'booth' seems to be favoured and has become the main descriptor for products or spaces being used for phone calls rather than 'pod', usually associated with meetings. We have also heard people use 'booth' to describe spaces suitable for one person only while pod can be used to describe spaces for more than one person.
We would have preferred a consistent use of the word 'pod', across the board, but have to accept that the phone booth/box's history has had a part to play and booth is now the established, go-to term. It could have been worse, the first ever phone booth was called the 'Fernsprech kiosk'.
Early innovations
Yes, the first phone booth ever invented was called the fernsprech kiosk, unsurprisingly, the direct translation from German, 'telephone kiosk'. The booth was so special it had its own, official opening in Berlin in 1881. Tickets had to be purchased in order to use the phone kiosk for just a few minutes. This method of use was soon improved on in the United States and the first coin-operated booth or payphone was introduced in 1889, design by a Mr. George A. Long.
Not to be without such an aspirational item, the telephone box was introduced in London a decade later (1903) with further adoption as a national network of booths in 1920. In 1924 the iconic design of the British telephone box, K2, was created. The design was selected as part of a national competition which the architect, Giles Gilbert Scott won. Mr Scott, by the way, also designed Liverpool Cathedral, Battersea Power Station and, later, the Tate Modern. Apparently the telephone box design was inspired by Sir John Soane's wife's mausoleum which, if you're interested, can still be seen in Old St Pancras Churchyard, London.
The resurgence and office phone booths
Nothing nearly as interesting happened with the public phone booth after that, it has become largely superfluous, with the invention of mobile phones, and some would say that the design became uninspiring after departing from the iconic K2 look and red colour. It seemed that there was no hope for the continued use of the humble phone booth. That was until the office phone booths arrived! Now the design and function of the traditional telephone box is being re-evaluated, out of the hands of telephone engineers and into the furniture design world. Because of this, the phone booth has made a resurgence and will once again flourish as a item worthy of history. We would still prefer that the name is changed though #PhonePodsForever.